Explore
Best Places to Take Photos in San Diego
San Diego is home to some of the best photo opportunities in Southern California. Read on for some of our favorite, Instagrammable locations for making and capturing memories with your loved ones and friends. It's nearly impossible to pick our favorites, but we've partnered with the local Flytographers in San Diego to showcase 10 of the best photography locations to visit on your next trip.
Balboa Park
Tiny travelers are big fans of these sprawling gardens dotted with fun and picturesque attractions. A carousel, miniature railroad and the San Diego Zoo are just some of the activities to enjoy as a family. The Botanical Building and Lily Pond is a botanist's paradise, as well as a favorite backdrop among our local Flytographers for your photo shoot. You don't have to be able to name the variety of cycads, ferns, orchids and other tropical plants to appreciate (and smell) their beauty.
Scripps Pier
While the pier itself is not open to the public, it stretches out over the ocean like something out of a photo book, and it makes for a unique backdrop for beach photos. A photo directly underneath the pier is a must as you enjoy a stroll along this picturesque beach with views of La Jolla in the distance. Much quieter than many of the surrounding beaches, you can find oceanside peace and quiet at all hours of the day. Watch the surfers riding waves to the north of the pier or swim and kayak to the south.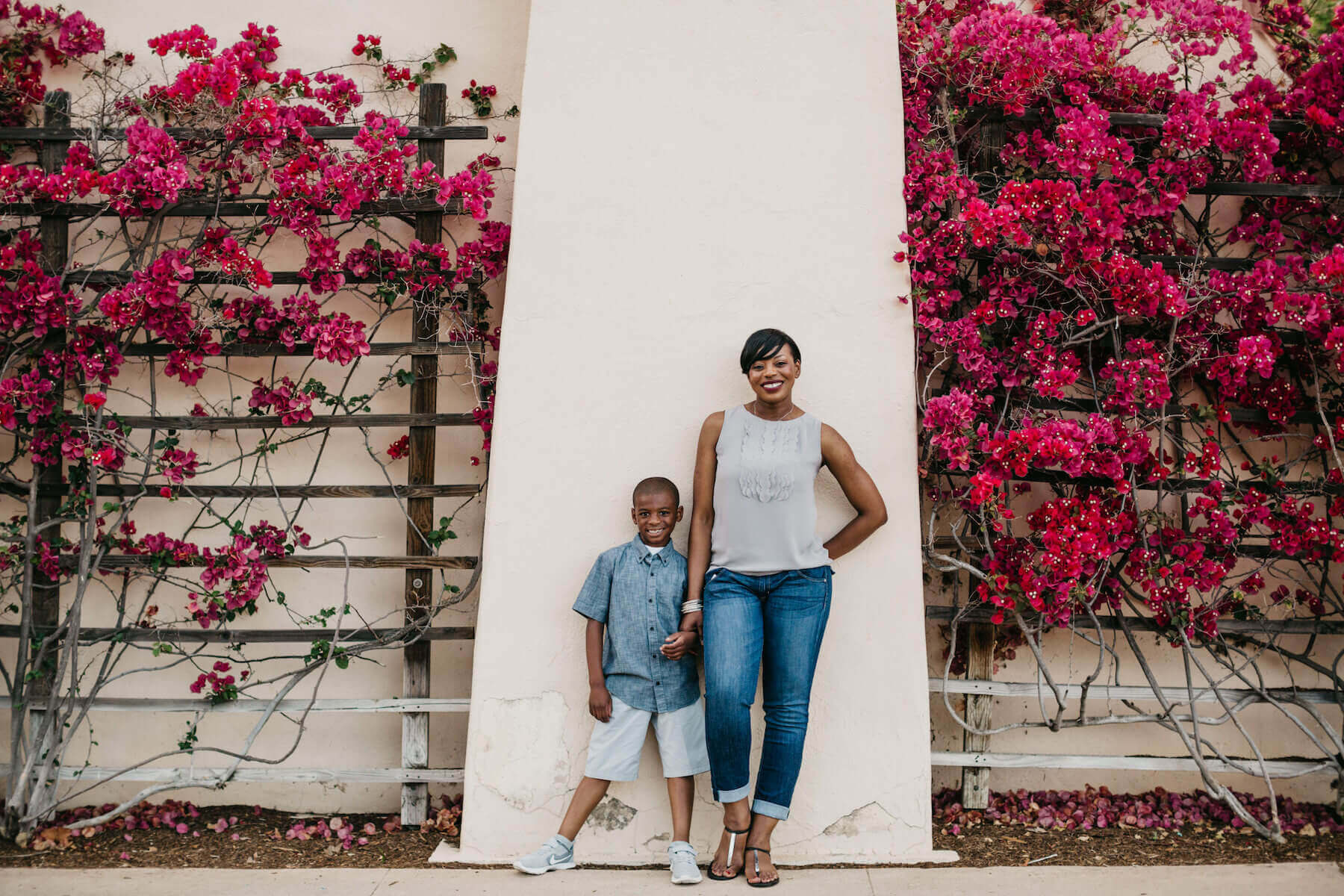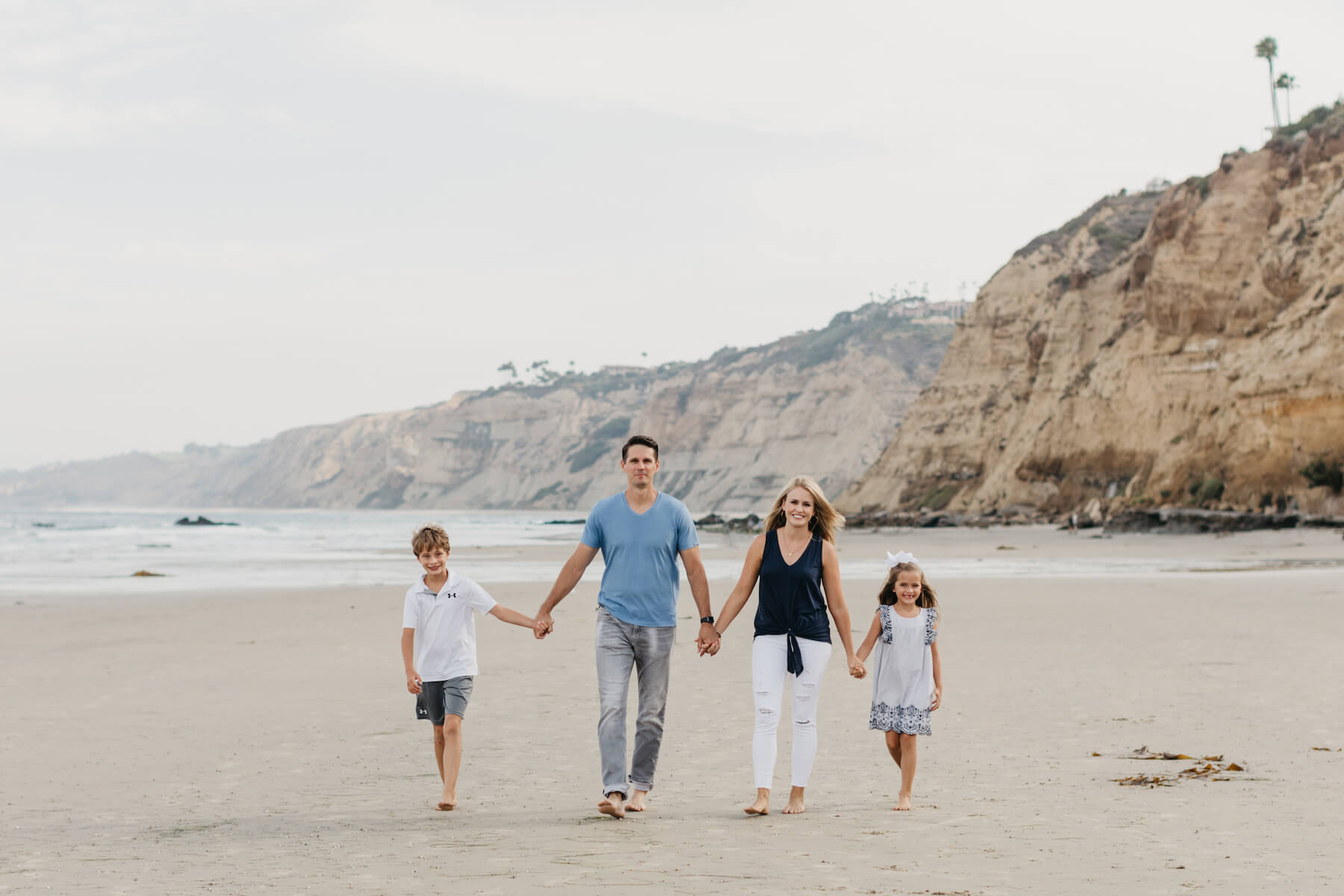 Oceanside Pier
You won't get very far on your stroll down this lengthy pier without happening upon one of the many pelicans that choose to take a rest here. Watch from above as surfers glide along the waves to the soundtrack of the gentle ocean breeze and crashing waves. With a dash of retro Southern California charm, this popular boardwalk is a photo-worthy paradise for humans and birds alike!
Downtown San Diego
There's more to San Diego than just scenic beaches. As a cultural hub and vibrant mix of historic, Spanish architecture and glittering high-rises, the streets are as entertaining as they are beautiful. The historic Gaslamp Quarter is popular for the variety of art galleries, boutiques, rooftop bars and gastropubs that make it a sophisticated urban playground for adults… all just a trolley ride away During the daytime, great spots for kids include The New Children's Museum, a fresh slice of pizza from the Little Italy district and skyline views on a harbor cruise around the bay.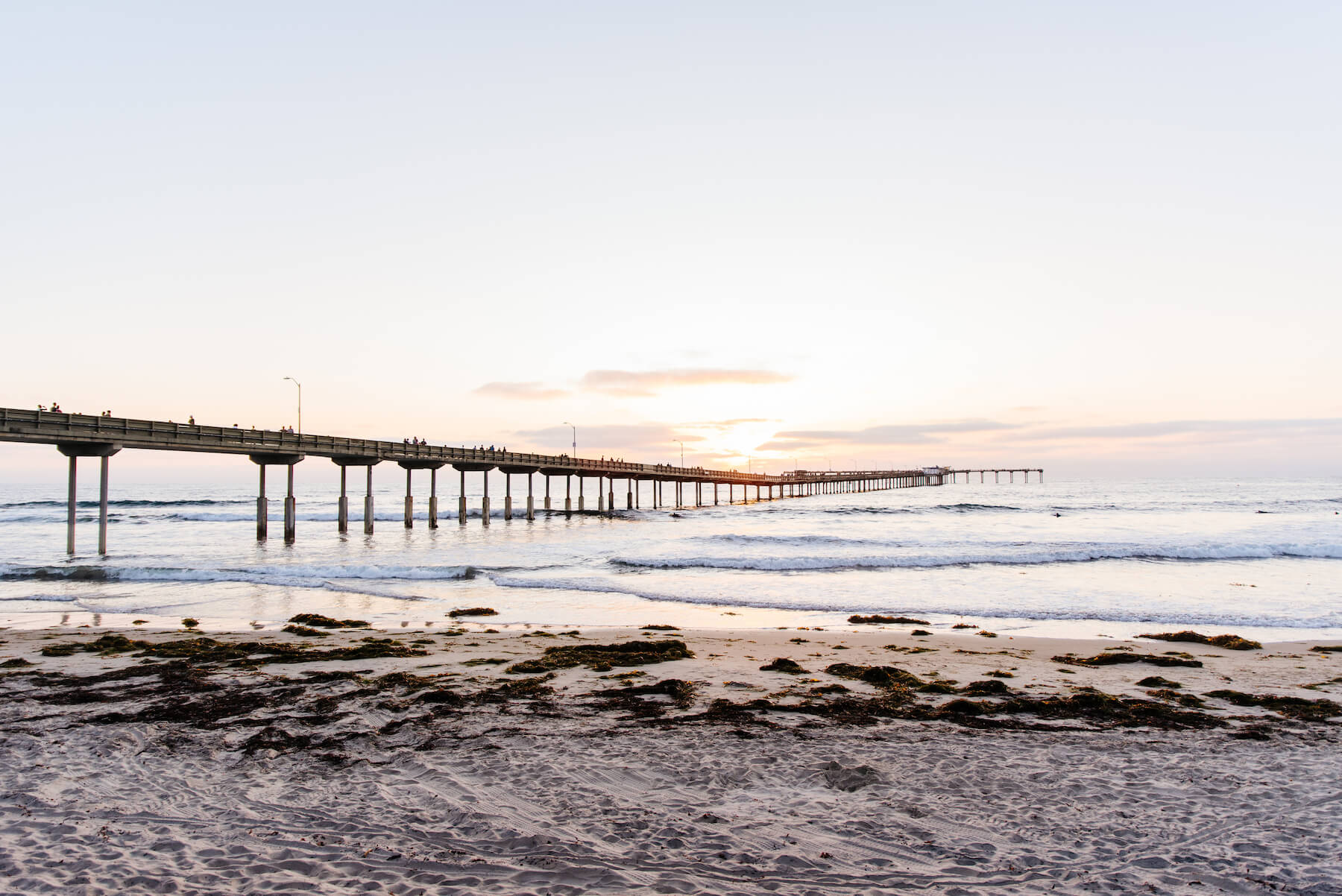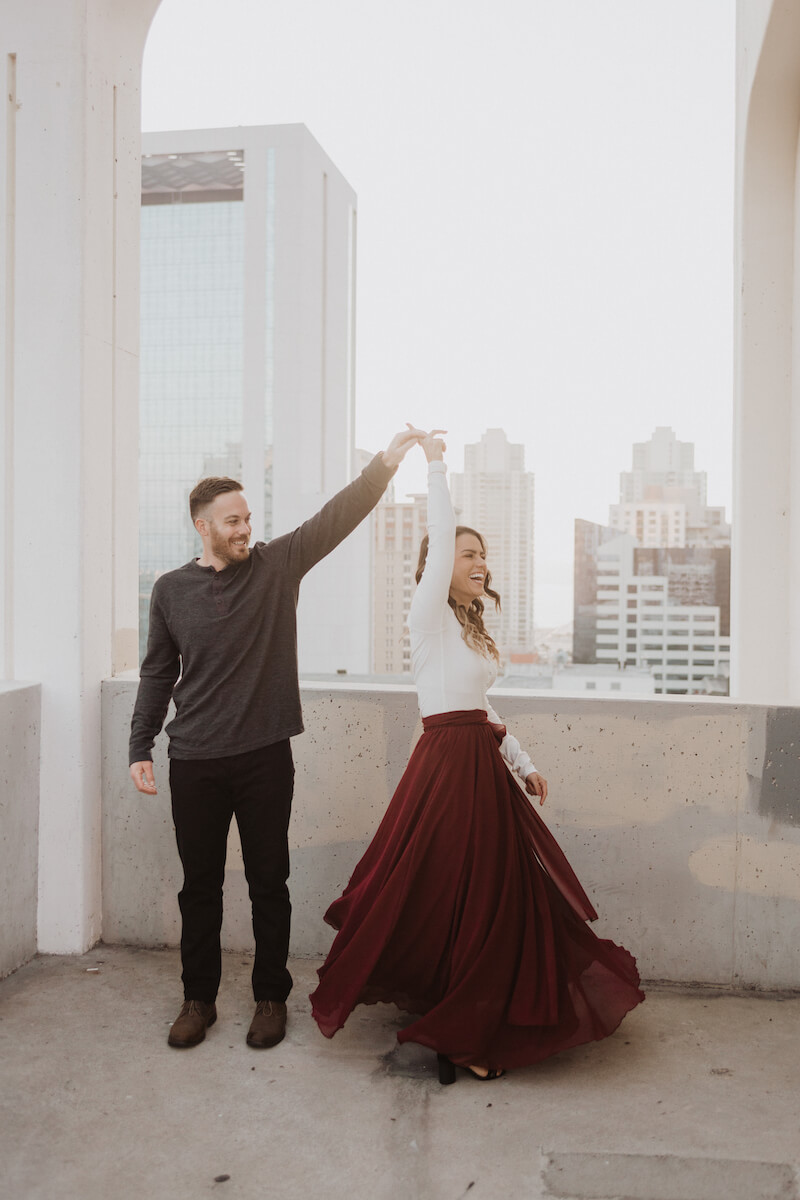 Windansea Beach in La Jolla
The sandy, La Jolla shores are a Californian classic, but the surrounding rocky bluffs are what make this spot unforgettable and a favorite for photo shoots. At sunset, the sunset cliffs turn golden with the skies. Its quirky name is a shortened version of "Wind-and-Sea," the name of the hotel at this spot that burned down back in 1940. Don't forget to pay a visit to the simple surf shack with a palm roof perched at the end of the beach — it's a historical landmark!
Coronado Island Beach
The iconic, red-roofed Hotel del Coronado is the scenic backdrop to this beach, but the views are not all this spot is famous for. The mineral mica in the sands here make the beaches literally sparkle, and it's one of the many reasons postcard-worthy destinations are beloved by both romantic couples and fun-filled families. Year-after-year, it's ranked as one of the best beaches for swimmers, surfers and those who appreciate the simple joy of feeling your toes in the sand. Even the drive from San Diego over the Coronado Bridge is an experience.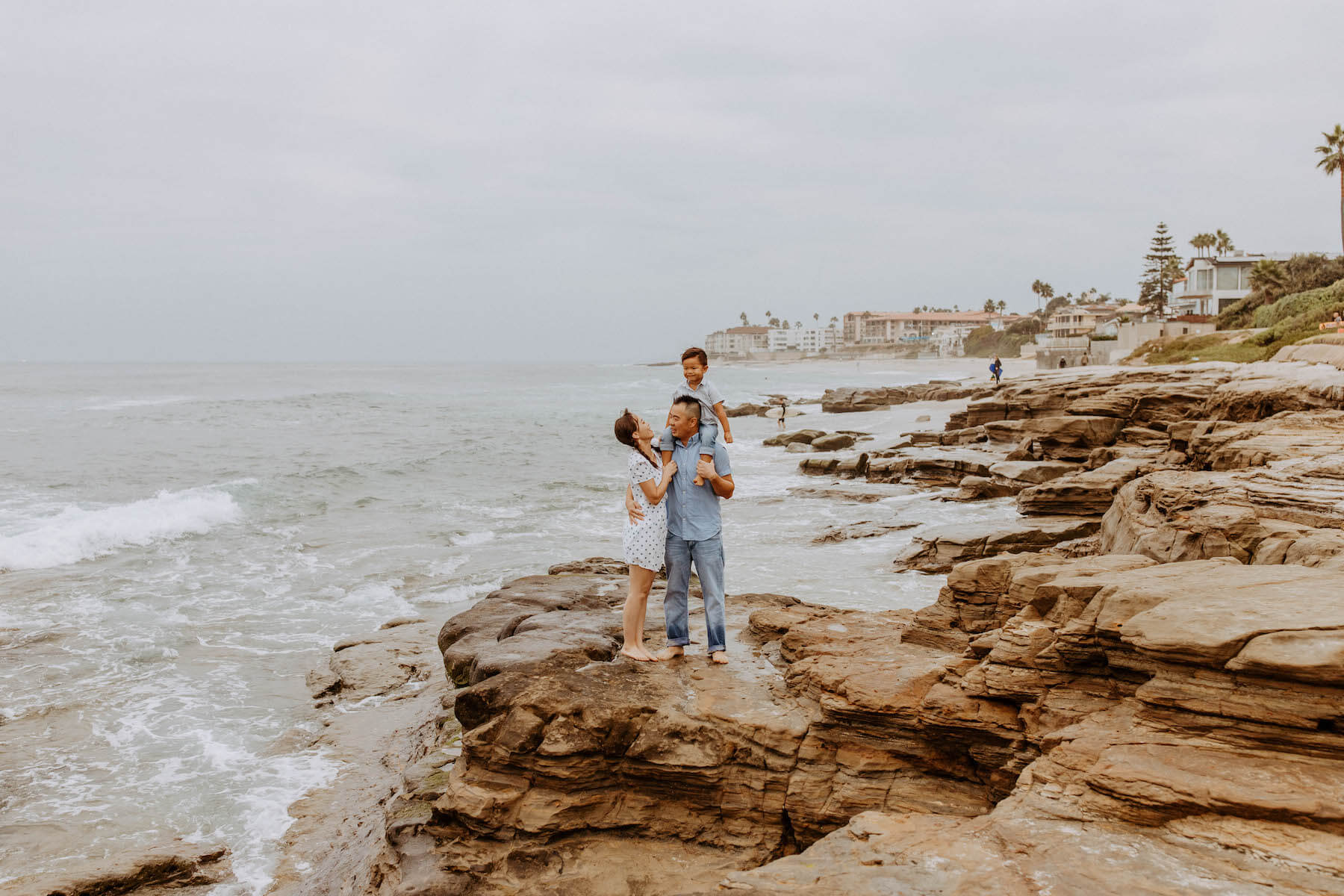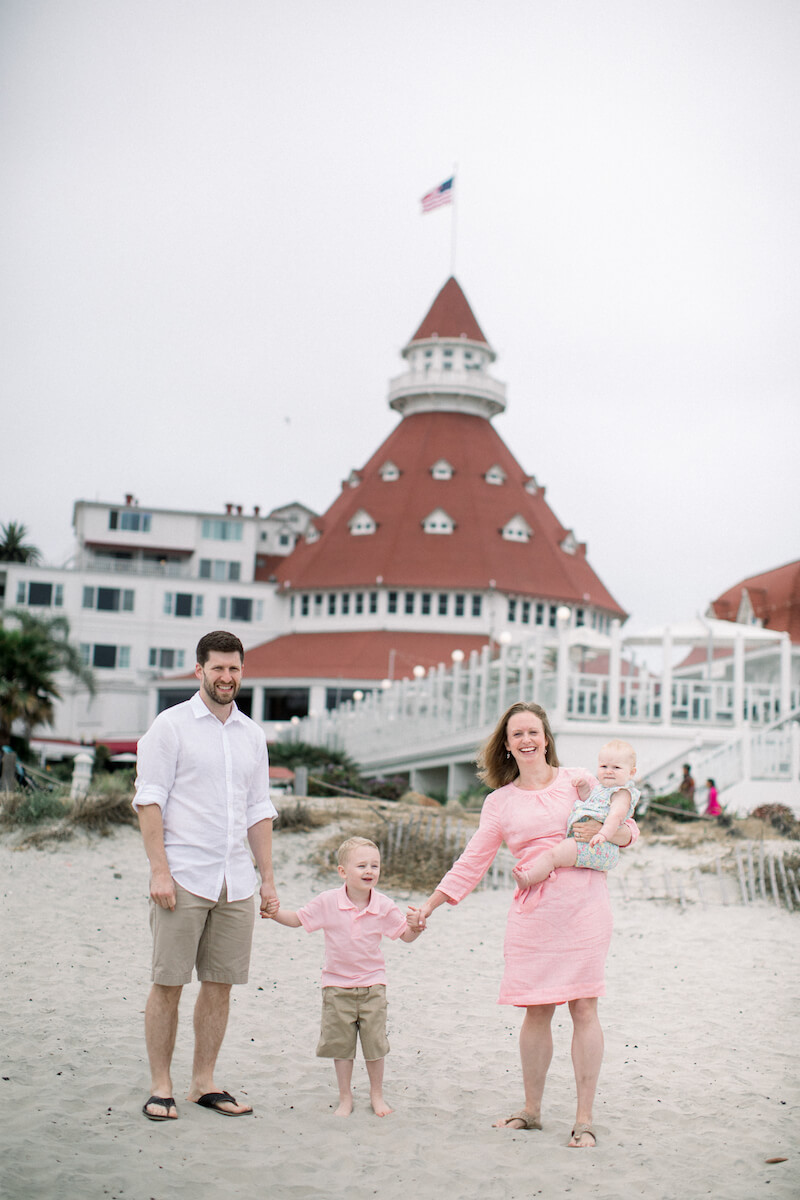 Ellen Browning Scripps Park in La Jolla
This waterfront park and beach is another La Jolla classic. Watching the colourful sunsets from the cliffs, whale-watching, exploring the tide pools at low tide and climbing through the sea cave are just a few of the reasons why this spot is a not-so-hidden gem. If you're lucky, you can even spot sea lions lounging in the Californian sunshine. With so many ways to spend an afternoon, this is one of the best spots to take photos and enjoy the views.
Old Town San Diego
Deep in the heart of San Diego county lies Old Town, the location of the first Spanish settlement in California. Listen for live mariachi performers as you wander among the many preserved, historic buildings, or experience traditional Mexican culture through your taste buds at one of the many festive, open-air cantinas. This is one of our favorite places to visit California's history firsthand. Annual events such as Fiesta Old Town Cinco de Mayo, Día de los Muertos and 4th of July celebrations are beloved by locals and visitors alike.
Capture memories in San Diego
Are you inspired by these beautiful places for a photo shoot of your own? Book a local Flytographers to capture the SoCal magic for yourself.
This is a guest blog post written by Flytographer. Flytographer connects travellers with a local professional photographer for fun, hassle-free photoshoots in San Diego and 380+ destinations around the world.