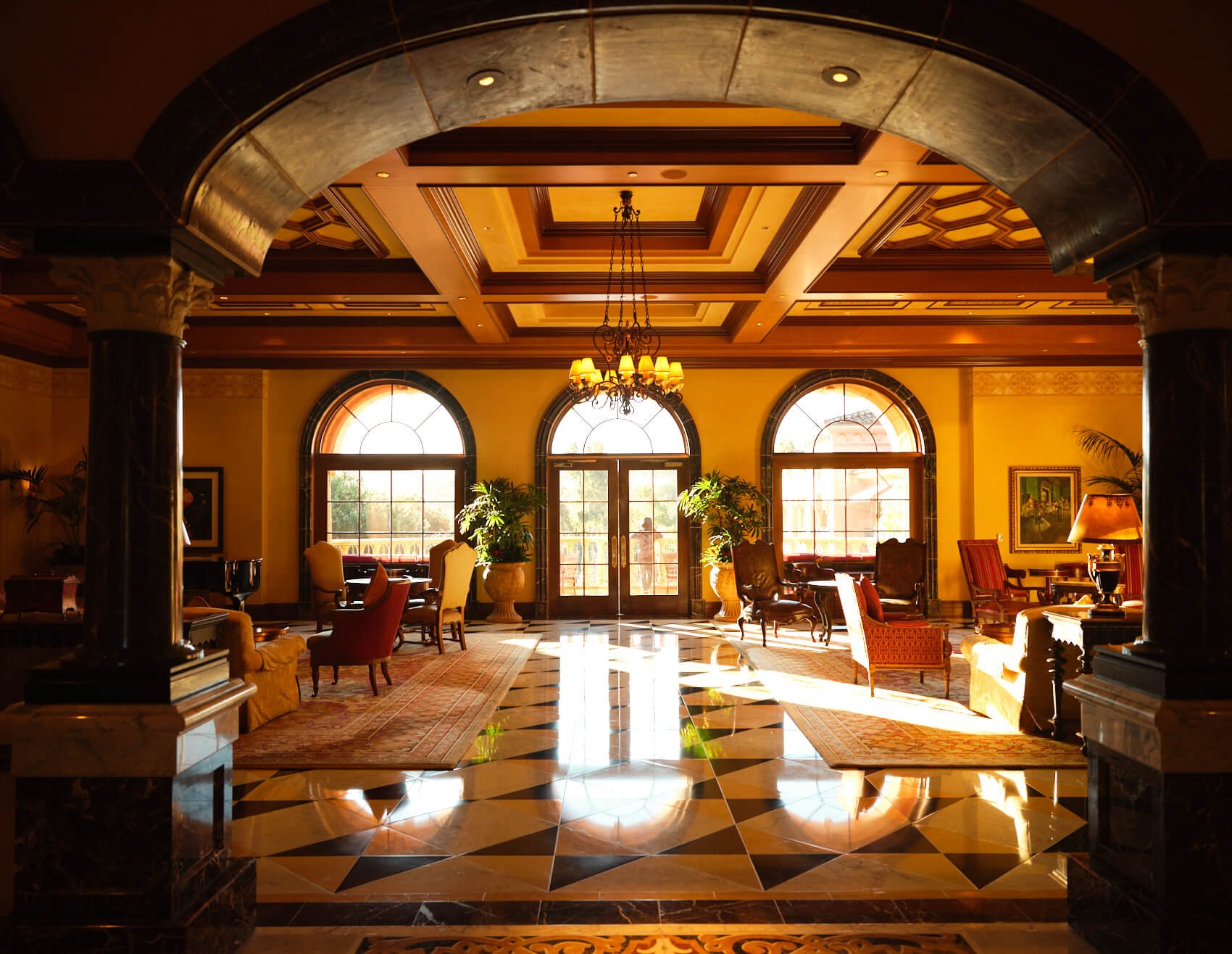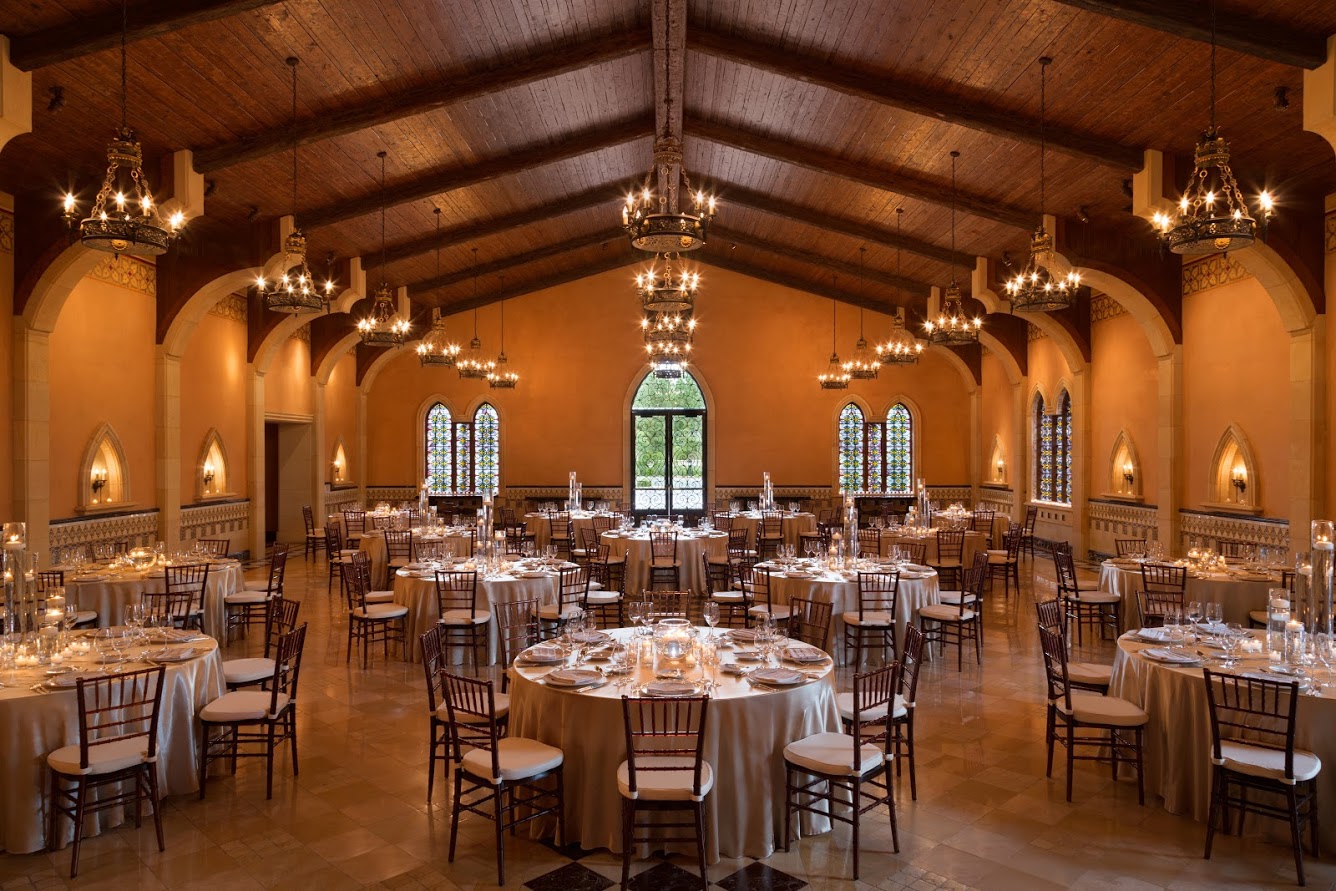 Capella
Capella is a true original and very distinctive. With the antique timbered ceiling and leaded windows, this one-of-a-kind space spells sanctuary. Accents such as ornate chandeliers, polished marble, dark woods, imported stone and stained glass create an artful, exotic ambiance — a little Italian chapel, a little Arabian Nights. The vaulted architecture lends a personal feel, though the space can accommodate gatherings of 350 or dinner for as many as 240 guests.
350 Guests
240 Dinner
3,430 Sq ft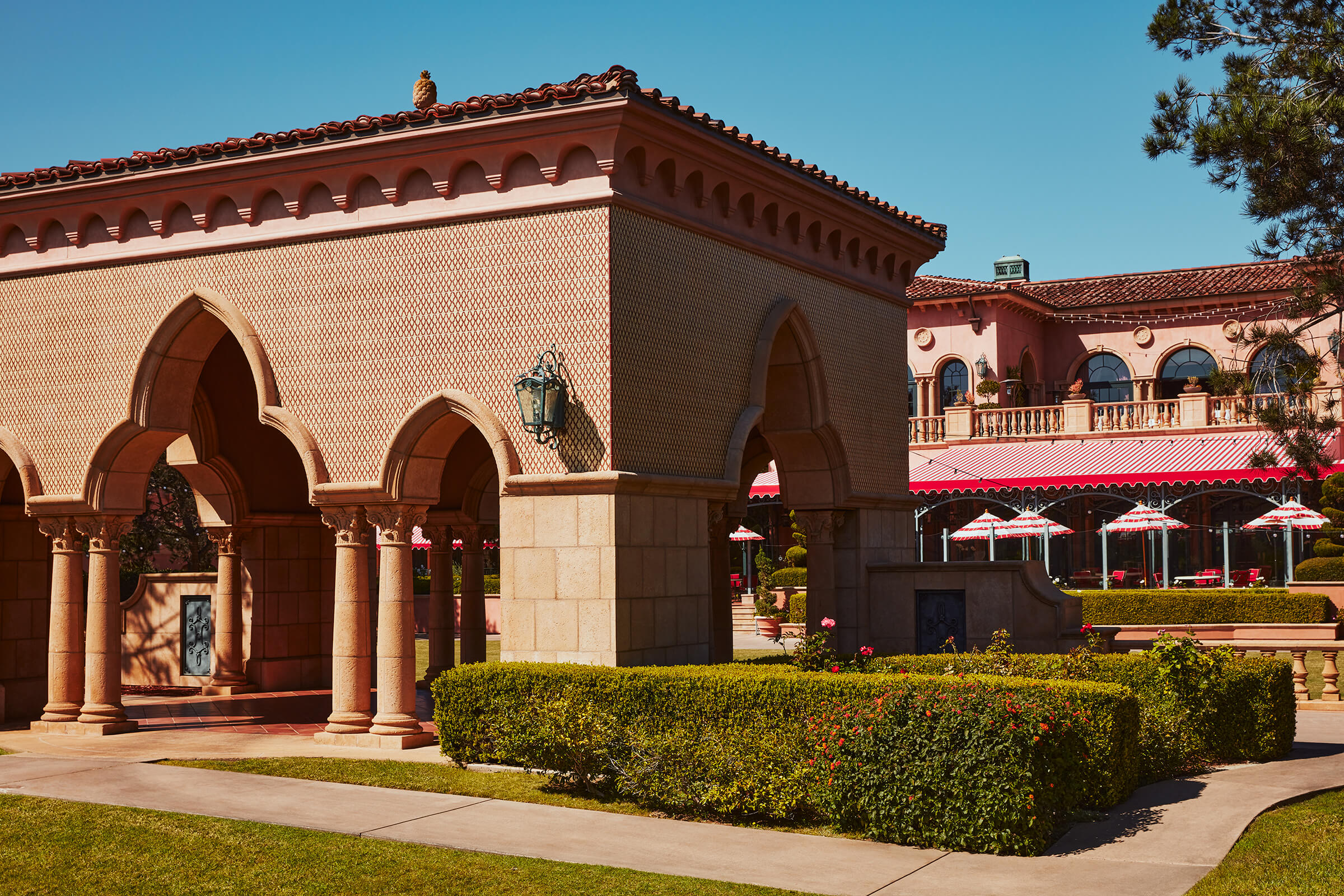 Aria Lawn
Your event will be accentuated by a dramatic pavilion and views of the resort's golf course and canyon preserve beneath the warm Southern California sun.
400+ Guests
350+ Dinner
8,000 Sq ft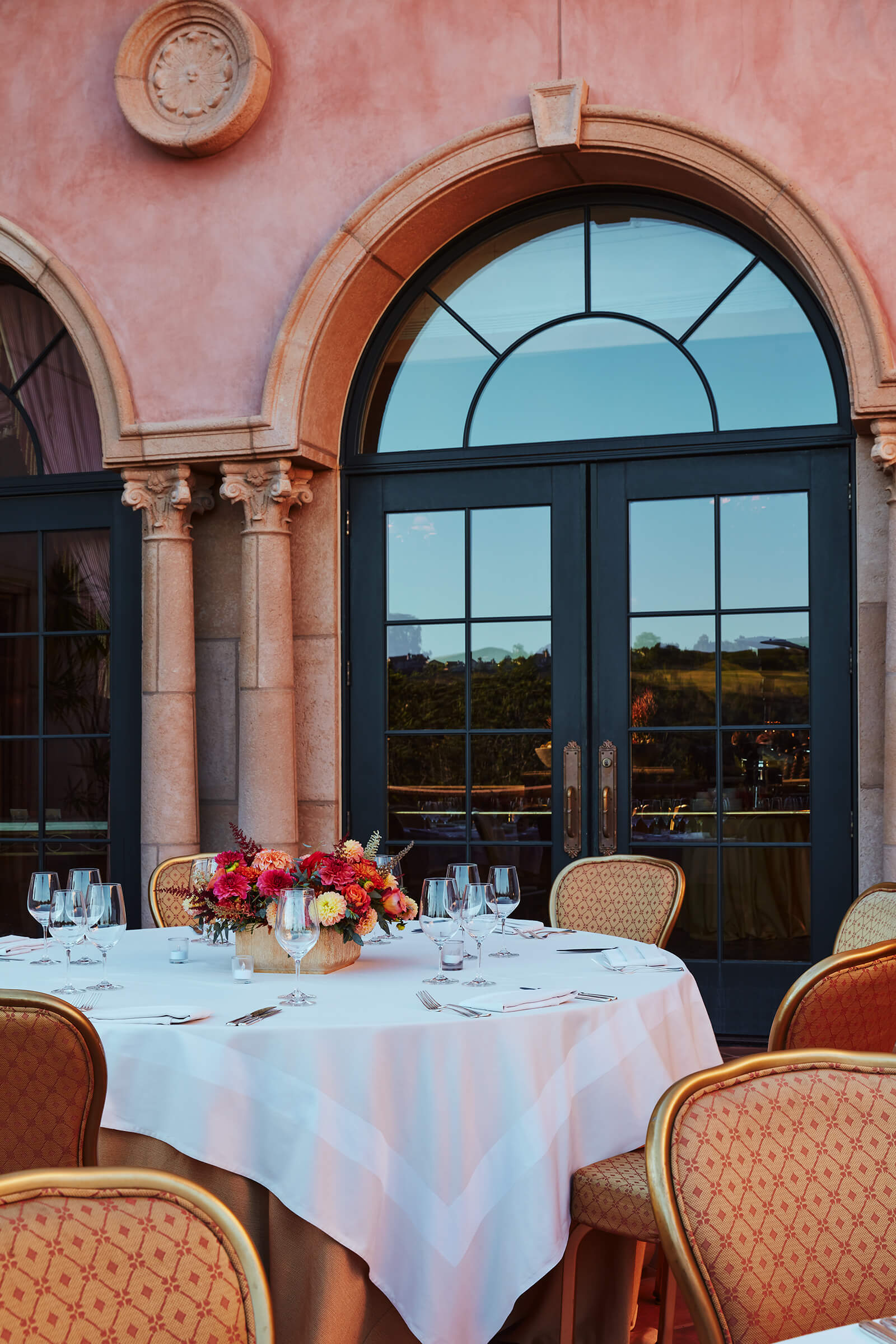 Manchester Salon & Terrace
Elevate your large-group event in the high style of the Manchester Salon. Detailed woodwork, hand-stenciled ceilings, chandeliers and large arched windows with garden and golf views set the tone. Though the room is large, with 2,300 square feet of inviting space, it feels intimate and private. There are two handcrafted stone fireplaces: one inside and one on the 1,910-square-foot terrace. Lead breakout sessions in the fresh air, shaded from the sun during the day, or mix and mingle under the stars in the evening.
300 Guests
150 Dinner
2,300 Sq ft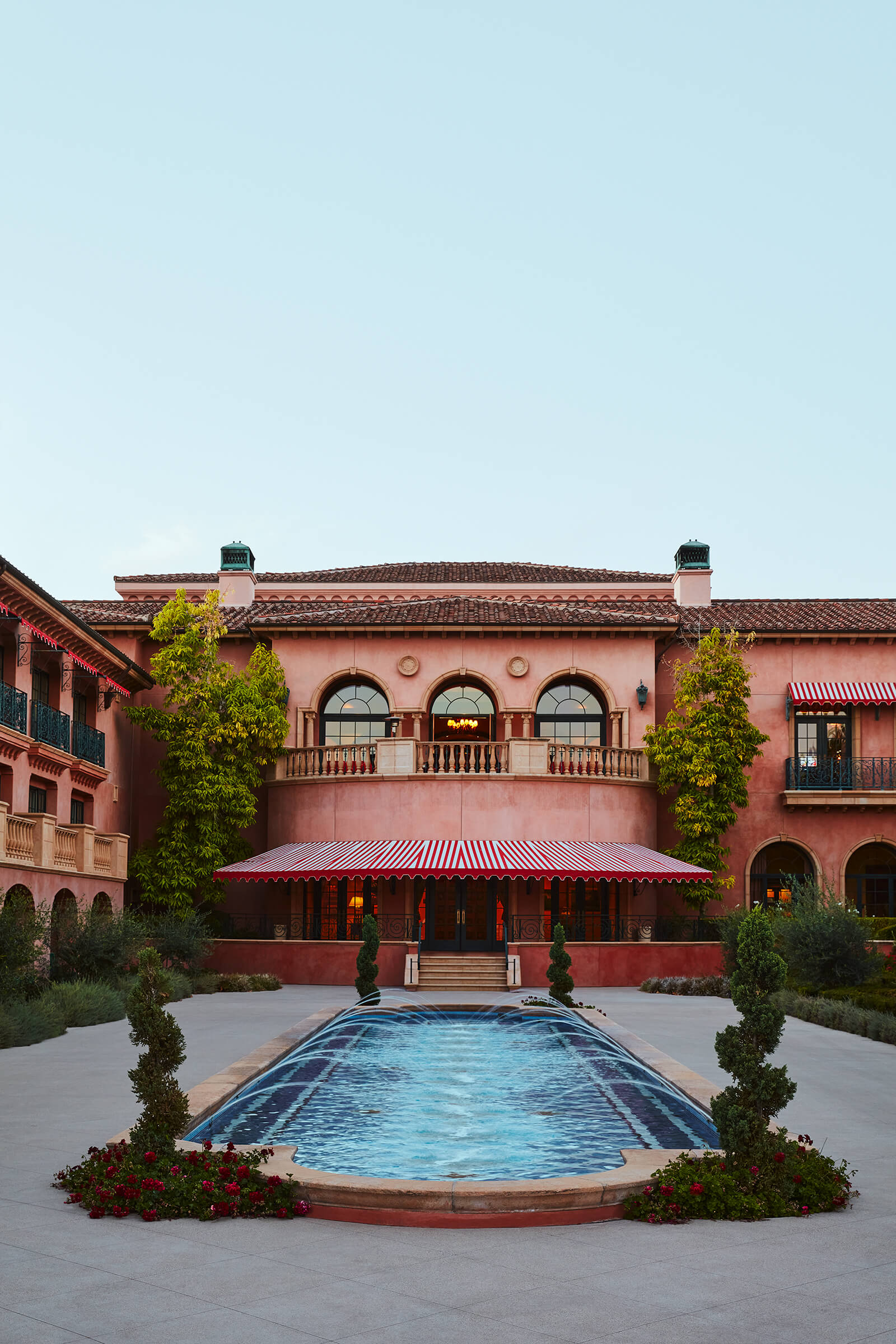 Reflection Courtyard
Host your group's breakfast, lunch or twilight reception outside surrounded by green hills, manicured gardens, and our serene reflection pool animated with arcing fountains. The outdoor space spans 2,500 square feet, with ample room for conversation and connection in and around the pool and gazebo. For an especially memorable evening, start with cocktails on the lawn, then walk nearby to dine in the softly lit Wine Rooms and Cellar in the company of some 3,500 bottles.
400 Guests
220 Dinner
4,080 Sq ft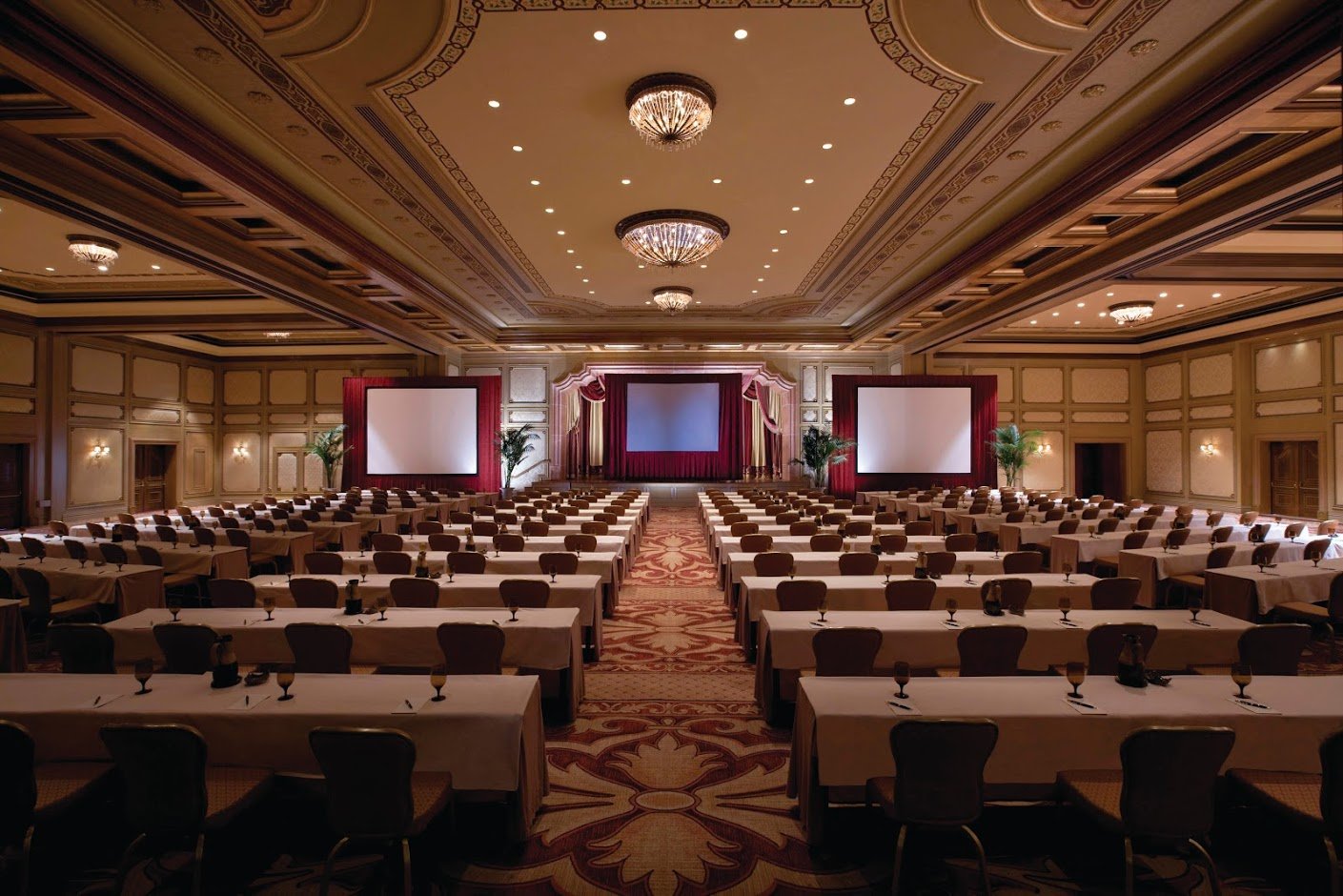 Elizabeth Ballroom
This 10,000-square-foot setting offers automobile access, a built-in stage, ceiling heights from 18 to 19 feet and spacious wrap-around foyers, as well as warm woods, imported stone and rich color accents. Host a cocktail reception here for up to 1,300 people or a banquet for up to 650 guests.
1,300 Guests
650 Dinner
10,000 Sq/ft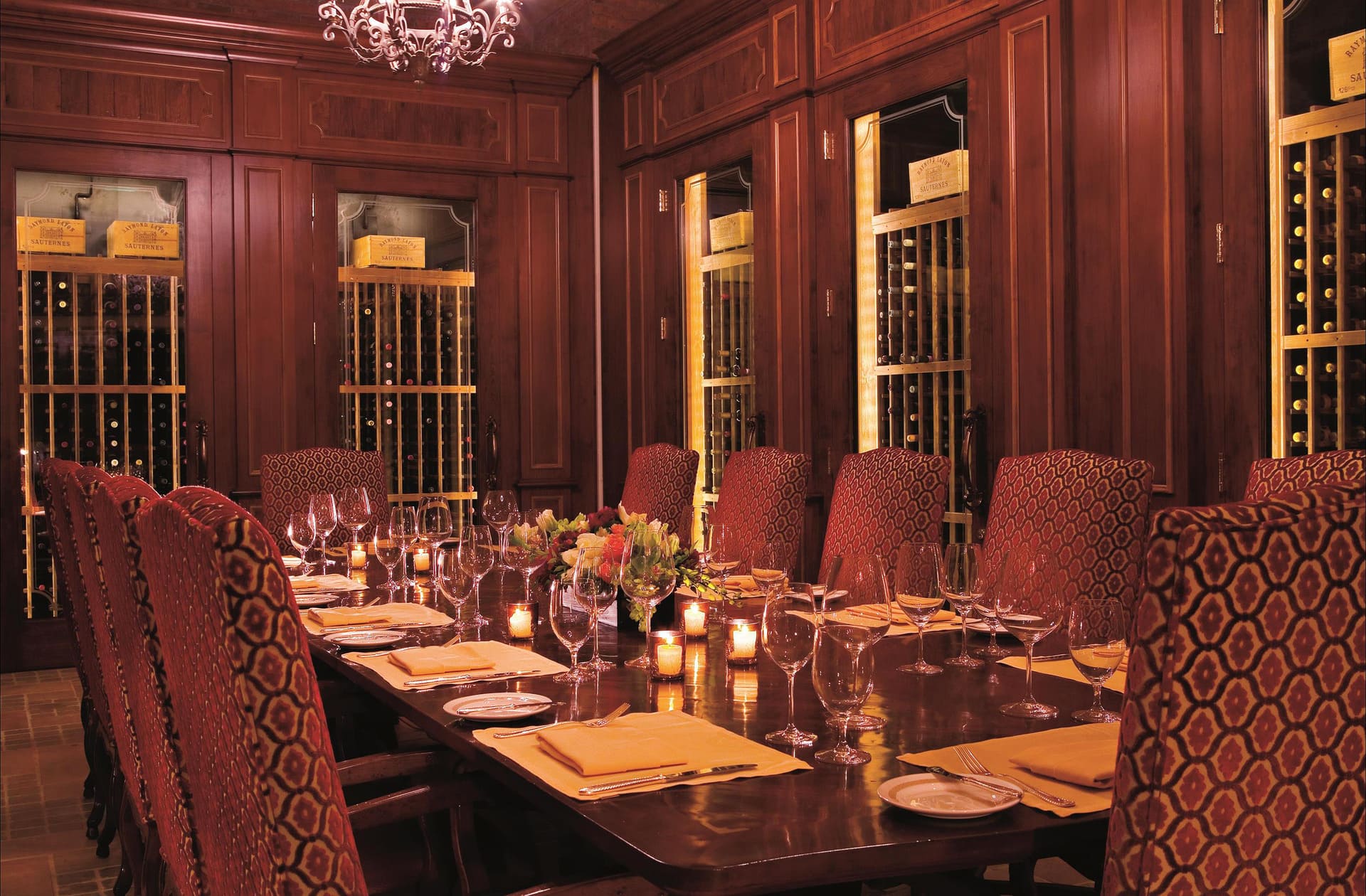 Wine Rooms
Three richly-toned and expertly crafted wine rooms — Bordeaux, Burgundy and Champagne — offer a combined 1,925 square feet for connecting. With encased wine bottles, wood-beamed ceilings, brick accents and a sophisticated ambiance, these unique spaces are perfect for an extravagant culinary experience or conversation-starting party.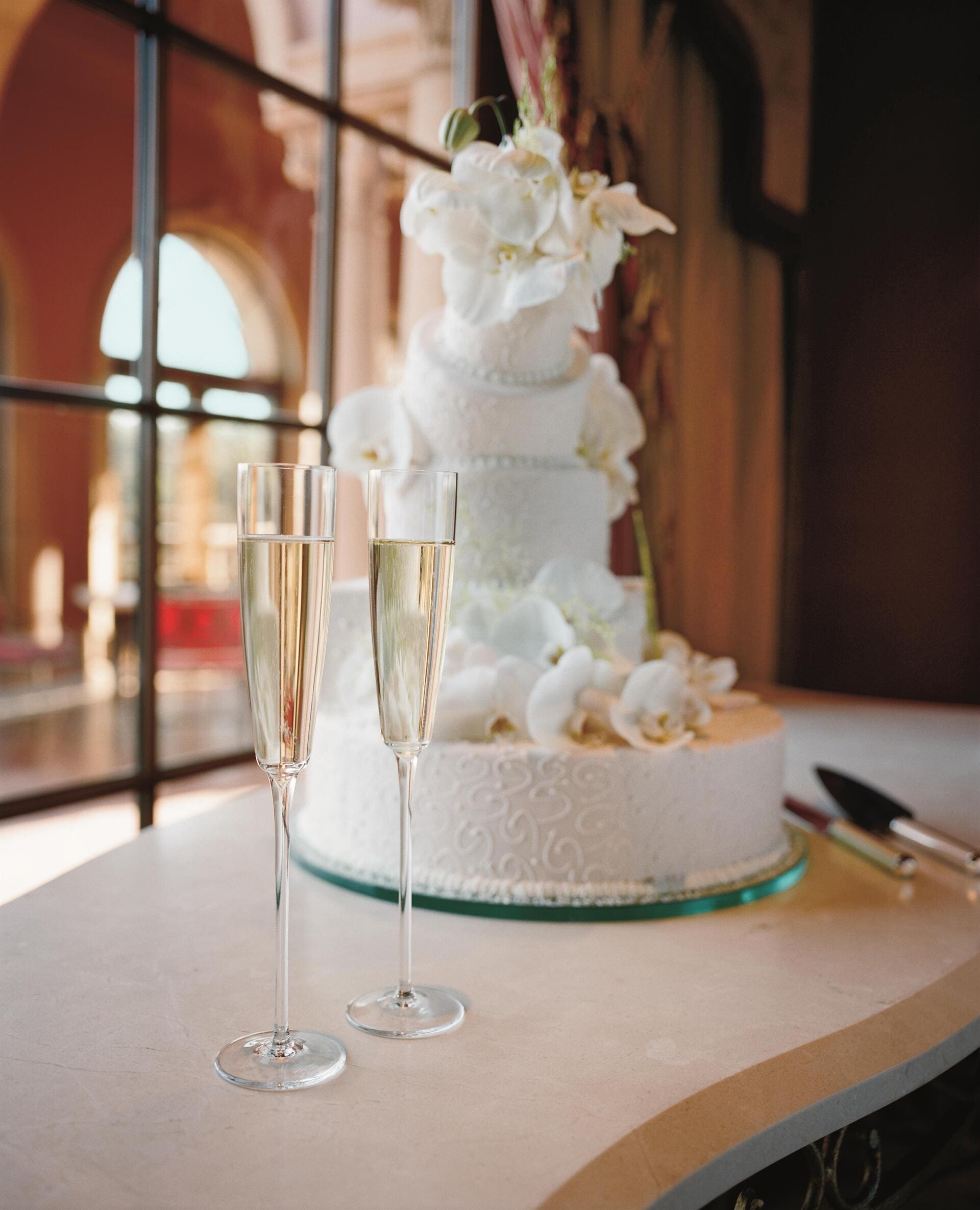 Wedding Menus
Our talented team presents a menu of dishes as delicious as they are diverse. Select an unforgettable array of offerings for your guests or create a customized experience with our culinary professionals.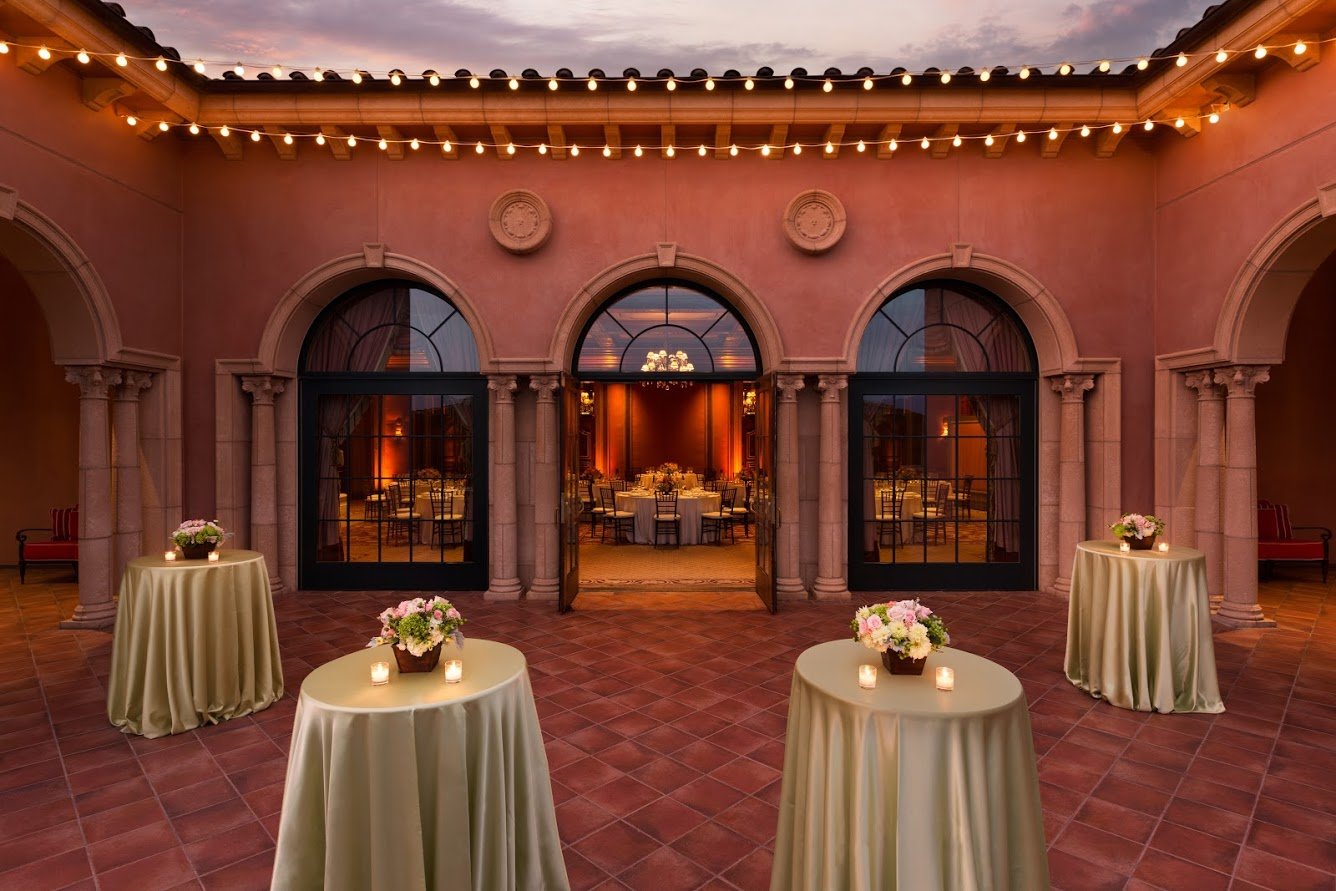 Social Events at Fairmont Grand Del Mar
From get-togethers to galas, this acclaimed destination makes them Grand. Contact our dedicated team, so we can handle all the details and you can enjoy every Grand moment.
Additional Information
Enjoy a round before the vows. Play a pre-wedding round at The Grand Golf Club, San Diego's only Tom Fazio-designed championship golf course. Dramatic elevations, diverse bunkering and lush fairways provide the perfect way to bond with in-laws or stay loose with the groomsmen.
Before slipping on the ring, slip into utter relaxation. Embracing the spirit of the Renaissance, The Center for Wellbeing at Fairmont Grand Del Mar delivers on wellness philosophies ideal for any bride or bridesmaid eagerly anticipating the big day. The Center For Wellbeing's full-service salon offers shaving for the groom and groomsmen as well as makeup, nail and hair services for the bridal party. Special packages for private bachelorette parties are also available.
Ceremonies at Fairmont Grand Del Mar include an array of features, including a fully integrated sound system with wireless microphone and AV technician; bridal party changing room and groomsmen finishing room; sparkling, still and fruit-infused water service; ceremony chairs for outdoor lawns; and complimentary wedding night accommodations for the bride and groom.
For your reception, the rich coloring and classic architecture of Fairmont Grand Del Mar blends seamlessly with floor-length gold tablecloths with ecru overlays, polished Hepp silverware, Villery & Boch china and Schott Zwiesel glassware. To complete the breathtaking picture, votive candles bathe the scene in an amber light, imparting an air of utter romance.
Dress your big day in beautiful flowers, meticulously arranged by Kathy Wright and Company, San Diego's premier floral and event designer. With more than 30 years of experience, Wright has earned a reputation for unsurpassed attention to detail, unparalleled customer service and signature creations that inspire imagination and profound emotion. Let her designs tell your love story in a way that's exclusively yours.
Exclusive Offers and Updates from Fairmont Grand Del Mar